WORST Color War Breakout 😱
Jun 05, 2023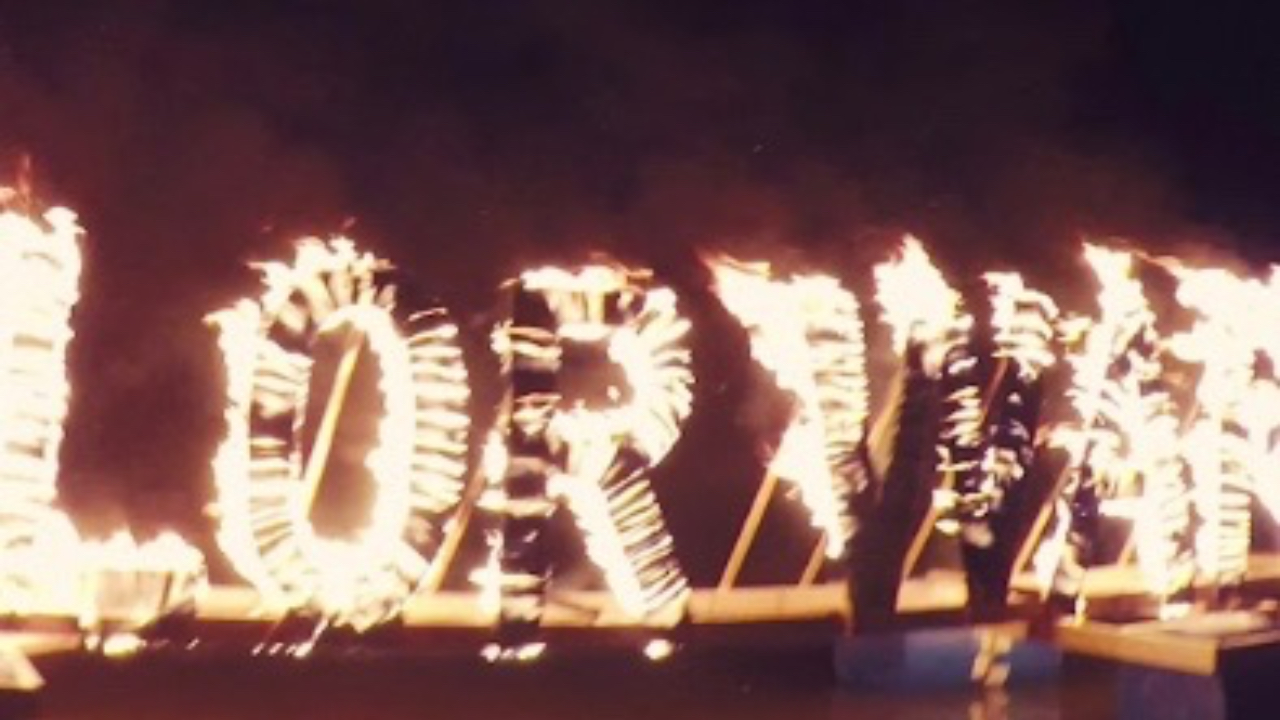 There is really nothing like watching Husband tell over the story of his first ever color war breakout. He had just turned eight years old during the first week of camp. And till this day, when he starts talking about the breakout, there are still real tears. Tears of Fear, Tears of Laughter. (Really, Tears of Trauma.)
You're probably thinking "let's not get carried away - it was only a breakout..." Read on, my friend.
There were many color breakouts that Husband still talks about, but the one that gets the entire shabbos table laughing and crying is this one, during the summer he turned eight. There Breakout goes like this: "There was an enormous camp bonfire and Shea Hecht was in charge of the fire to make sure that no one fell in or even got too close to the fire… and everyone was singing and having fun when all of a sudden, he, himself, fell into the fire!!! The entire camp watched and heard him screaming from the fire "HELP! I'm burning! Help me, save me!!" Oh My Gosh! All the kids, especially the younger ones like me, were crying and FLIPPING OUT and the camp announced that everyone should run as fast as they can, up the huge hill to the Shul to say Tehilim, only to find out that really it was a stunt man who fell into the fire, Shea Hecht was totally fine and that color war was here." 🎉
Seriously!
Tears of Fear. Tears of Laughter. Sort of?
(I told you it was traumatic! Something tells me though, this Breakout wouldn't fly in 2023.)
Just a few therapy sessions and 30+ years later, it still remains a core childhood memory! 🫤
But more core camp memories: The first day of camp excitement, I can still tap into that feeling. The grand trips, competitive basketball games, the heavenly "aruchas arbah" (4pm snack) smell emanating from the kitchen, color war all nighters, the Alma Mater tears, the Alma Mater fake tears, the super scary (and yet again, sometimes traumatic!) "Shema Yisroel" plays, and also the funny camp plays, (where my then future sisters in law (shout out!) always managed to get the main part), the nature walks, the late night shmoozing and hysterical camp raids, the funny camp chants, bunk night, PayDay (what we wouldn't do for PayDay!) … wow, camp memories really are forever.
Amazing camp memories often come with camp late night education, high anxieties, tough losses, very little sleep, many transitions, social skills that we may or may not have yet developed, and sometimes even traumatic color war breakouts.
So the question of the day is: is sleepaway camp really necessary for children and teens today?
I invite you to listen to A Candid Conversation about Camp with myself and one of my mentors and lifetime role models, Mrs. Debbie Selengut. Mrs. Selengut has many years of camp experience being the Camp Mother and beyond. Together we dive into some of the many questions that are asked about the Sleepaway Camping Experience.
Happy Camping!
❤️, Shifi
Feel Free to forward this email to anyone who may benefit from hearing this.
P.S. If you haven't already, sign up for Mrs. Selengut's monthly inspiring newsletters here! www.DebbieSelengut.com
---
Comments? Questions? We would love to hear from you! Send us a message!
Contact Us